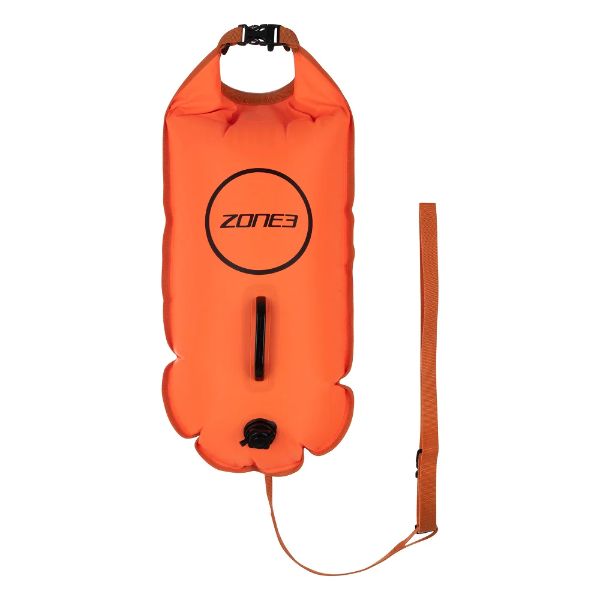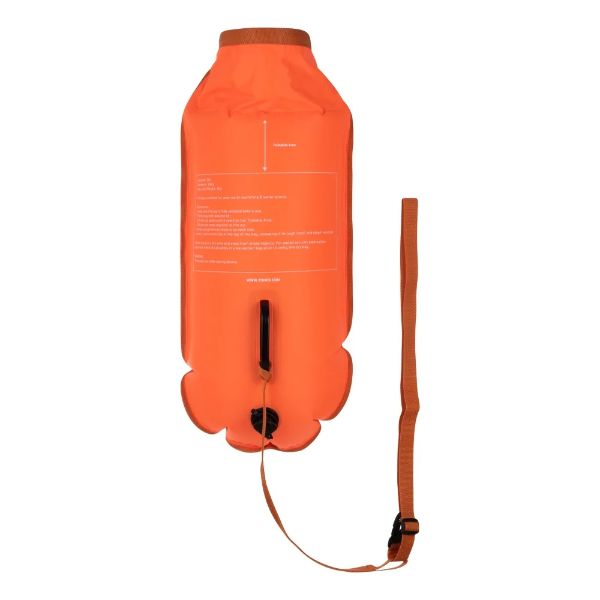 ZONE 3 - Swim Safety Buoy & Dry Bag
给我们发送有关此产品的电子邮件
DESCRIPTION:
This brightly colored inflatable dry bag is ideal for storing your kit whilst you swim and to use as an inflatable buoy for increased visibility in open water.
The Zone3 dry bag features dual air chambers, to be inflated once the bag is filled with training gear. The inflation chambers are separate from the storage area, thus providing more buoyancy than just a normal dry bag.
The adjustable dual belt design attaches securely around the swimmer's waist and the leash ensures that the product remains out of stroke range whilst swimming.
When the bag is lying flat the internal area of the bag measures 50cm x 35cm and has a 28-liter capacity which leaves plenty of room for dry clothes, towels, flip flops, etc.
This style of bag comes in a High Vis Orange and Pink option. There is also the On-The-Go buoy option which allows access to key products whilst in the water as well as the Hydration buoy complete with a bladder pack to help keep you hydrated whilst swimming.
KEY FEATURES:
High visibility
Keeps kit safe and dry
Heavy-duty PVC coated Nylon waterproof outer material
Low drag when on the water
Dual air chambers inflate around contents
Can be used empty as a tow float
Adjustable strap
Tows behind you for an unrestricted stroke
Strong and durable material