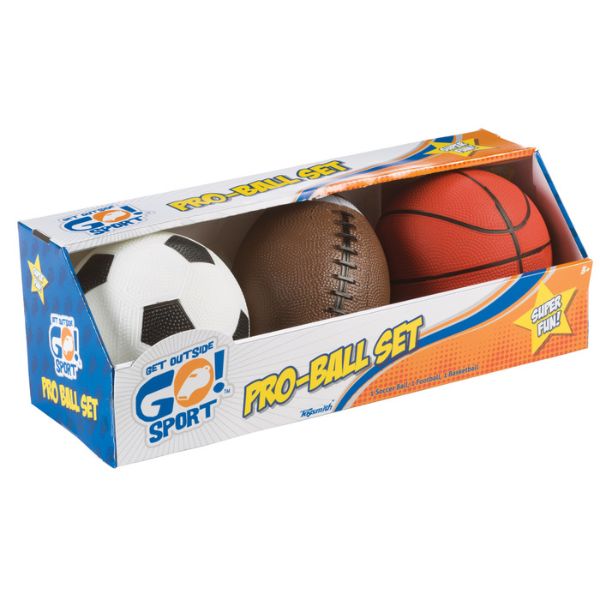 TOYSMITH - Pro Ball Set
给我们发送有关此产品的电子邮件
DESCRIPTION:
Each packaged set includes three different inflated play balls. Includes a 5-inch soccer ball, 5-inch basketball, and 6.5-inch football.
This toy is suitable for indoor and outdoor use.

Durable plastic construction and bright colors stand up to tough play and resist stains or fading.

Recommended for ages 3 years and up.

Challenge your children's imaginations and keep them active with Toysmith.

Committed to providing the most imaginative toys along with the highest safety standards, Toysmith has toys appropriate for all age groups.

Toysmith offers toys for any kind of play: active play, science, and discovery, arts and crafts, impulse and novelty toys, and nostalgic retro classics.