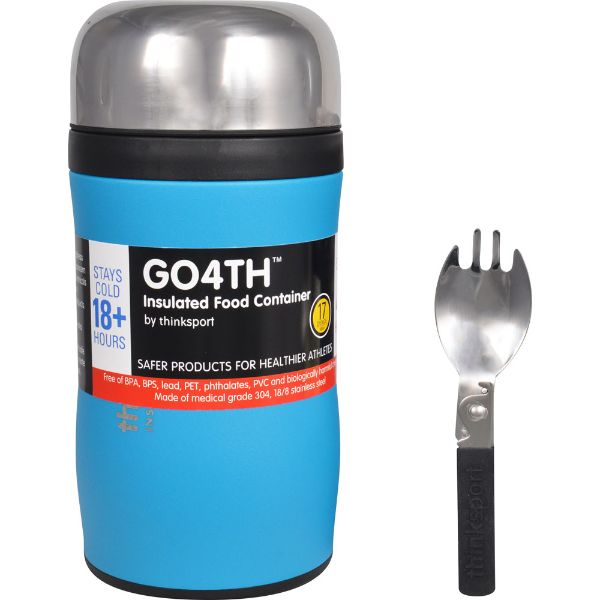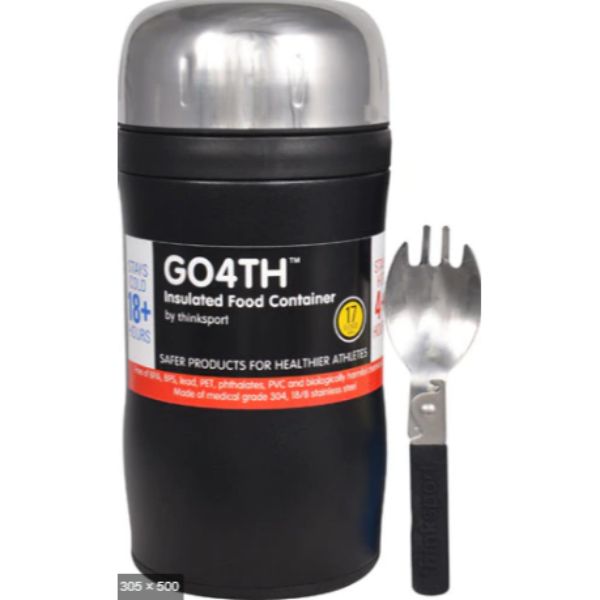 THINKSPORT - Insulated Food Container
给我们发送有关此产品的电子邮件
DESCRIPTION:
The insulated, stainless steel GO4TH Container keeps food hot for 4 hours or cold for up to 8 hours, making it the perfect travel container. The dual, screw lid system keeps and maintains temperature while it controls and prevents leakage. Throw into any bag without fear of spillage. A built-in, folding spork securely snaps into the lid ensuring that a utensil is always available.
Optimal dual, screw lid system to prevent leakage and spillage.
Double walled, made with medical grade 18/8 stainless steel.
Built-in, folding spork so that you are never without utensils.
Keeps food hot for up to 4 hours and cold up to 8.
USE & CARE
The GO4TH container is dishwasher safe. We recommend top rack for everything but the spork, which we recommend placing in the silverware holder.
Do not use harsh or abrasive cleaners. In other words, don't clean this with toxic chemicals.