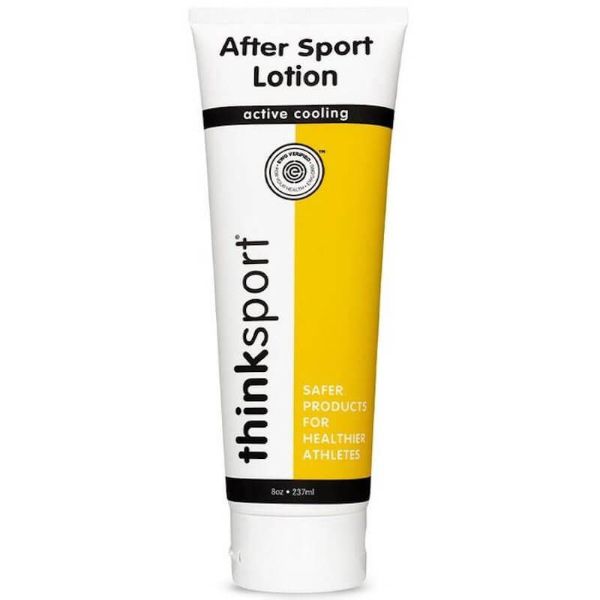 THINKSPORT - Aftersport Lotion - Unscented
给我们发送有关此产品的电子邮件
DESCRIPTION:
Introducing a simple and effective lotion for you to use and spread the word about. Whether you're an athlete or just enjoy the active lifestyle, Thinksport After Sport Lotion is packed with cooling ingredients that help recover your skin after a hard workout.
Ingredients:
Purified Water, Witch Hazel Extract, Aloe Barbadensis Leaf Juice, Capric Caprylic Triglycerides, Glycerin, Glyceryl Stearate, Cetyl Alcohol, Stearic Acid, Stearyl Alcohol, Caprylyl Glycol, Modified Corn Starch, Glyceryl Caprylate, Jojoba Oil, Currant, Citrus Paradisi, Carbomer, Panthenol, Hydrolyzed Myrtus Communis Leaf Extract, Hemp Seed Oil, Allantoin, Tocopherols, Bisabolol, Menthol, Malachite Extract, Magnesium Ascorbyl Phosphate
Use & Care: Apply generously to the dermis (fancy word for skin). If you don't use a lot, it will take much longer for you to buy more. Be a hero and share with your friends, family and neighbors.
Weight: - 8OZ (237ml)