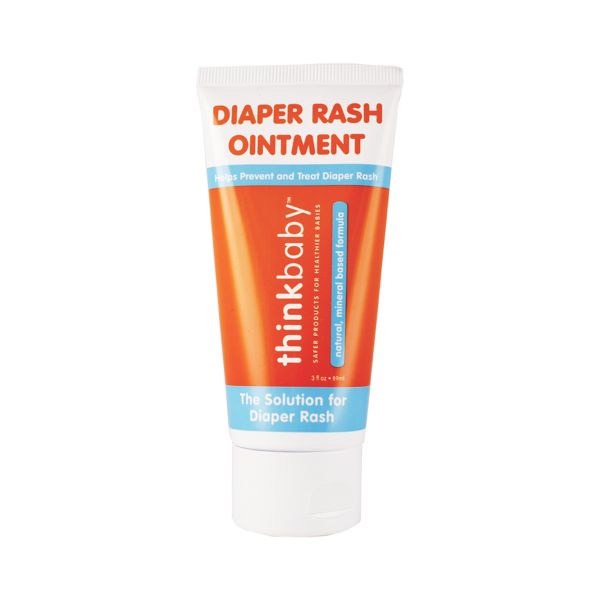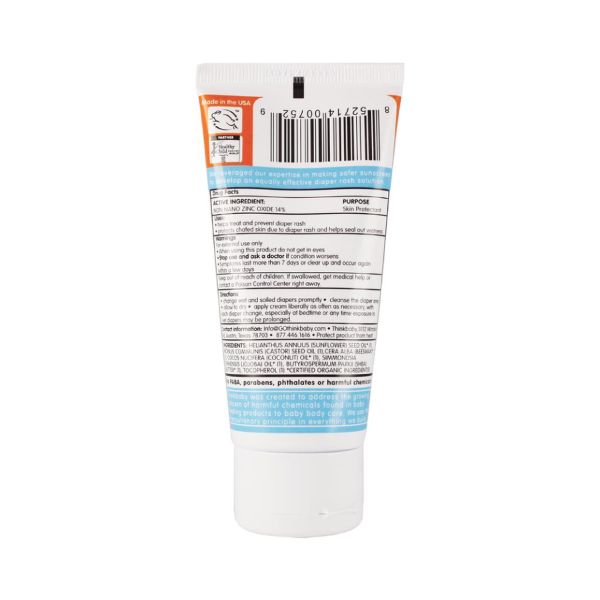 THINKBABY - Diaper Rash Ointment (3oz)
给我们发送有关此产品的电子邮件
DESCRIPTION:
Almost all babies get diaper rash. It's very difficult to avoid. And no matter how much you prepare, it's never fun to see a rash on your little one. There are certain steps that you can take to help reduce the chances.
Make sure that you don't leave your baby in a wet or dirty diaper for a prolonged period
Keep your eyes on areas where the diaper may be rubbing
Some brands of diapers have the potential for more irritants
Take preventative steps, like applying diaper rash
Our diaper rash is great at soothing skin and designed to help prevent diaper rash. The product is unscented and should be applied to dry skin for the best protection.
As with all of our products, we do not conduct any sort of animal testing, and all products are Leaping Bunny certified.
ACTIVE INGREDIENT: Non-Nano zinc oxide 14%
INGREDIENTS:
Helianthus Annuus (Sunflower) Seed Oil, Ricinus Communis (Castor) Seed Oil, Cera Alba (Beeswax), Cocos Nucifera (Coconut) Oil, Simmondsia Chinensis (Jojoba) Oil, Butyrospermum Park II (Shea) Butter, Tocopherol
Packaging:
Thinkbaby Diaper Rash Ointment comes in a 3oz tube made of environmentally friendly packaging that does not contain BPA, vinyl, or phthalates. The packaging and contents are environmentally safe.
Each tube is marked with an expiration date.
Compare your diaper rash cream "safe" ingredients to ours. The best way is to check out The Environmental Working Group's database Skin Deep (EWG.org/SkinDeep)