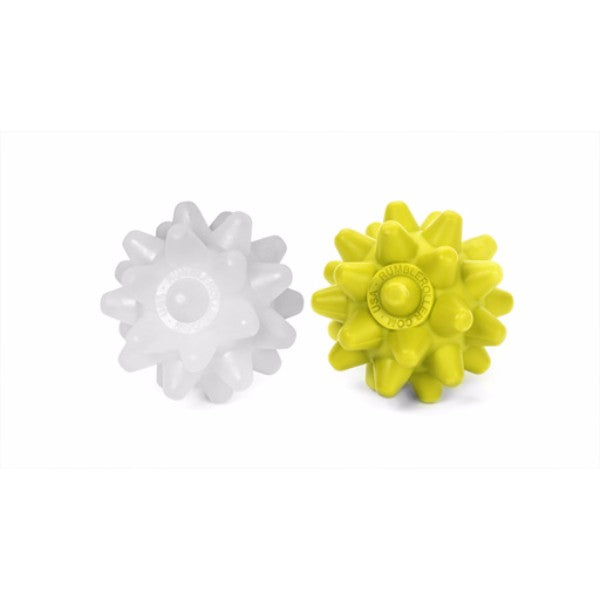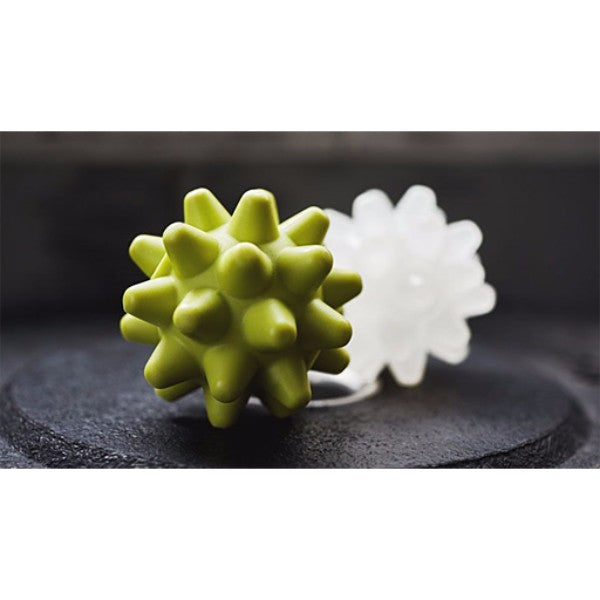 RUMBLEROLLER - Beastie Ball Mix 1+1
给我们发送有关此产品的电子邮件
DESCRIPTION:
THE ULTIMATE MASSAGE BALL

With a perfect combination of bump placement, size, firmness, and flexibility, the Beastie has overcome the limitations of other massage balls. It's an excellent addition to any deep-tissue toolset.

This pack contains One Original Beastie Ball + One Extra Firm Beastie Ball without stands.

Original (clear) is firm but still flexible.
X firm (green) is extremely firm, similar to a lacrosse ball.