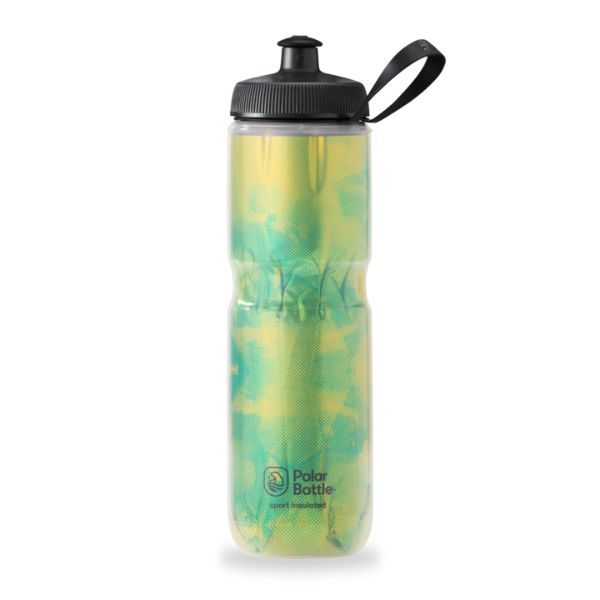 POLAR BOTTLE - Sport Insulated Fly Dye, 24 oz
给我们发送有关此产品的电子邮件
DESCRIPTION:
You've heard it a million times: "Drink more water." So, we made something to help you quell your thirst... and those pesky know-it-alls. The Sport Insulated Polar Bottle® helps athletes like you stay refreshed and replenished, no matter your sport of choice. Built for performance and optimized for effortless use, the bottle's revamped design includes Tri-Layer™ insulation that keeps liquids cool twice as long, an ultra-thin exterior for squeezable hydration, and an integrated Dash Handle™ for easy transport.
From the first sip to the last, our Sport Insulated Tempo bottle delivers hydration on the go. No matter your rhythm or pace, we've got you covered.
FEATURES:
Dash Handle - Provides quick access during activity, is easy to transport, and is comfortable to carry.
Tri-Layer Insulation - Our recognized radiant heat reflective technology keeps you refreshed and restored in any and all temperatures.
Leak-Proof - Sport Cap design guarantees leakproof transport, giving you the freedom to go.