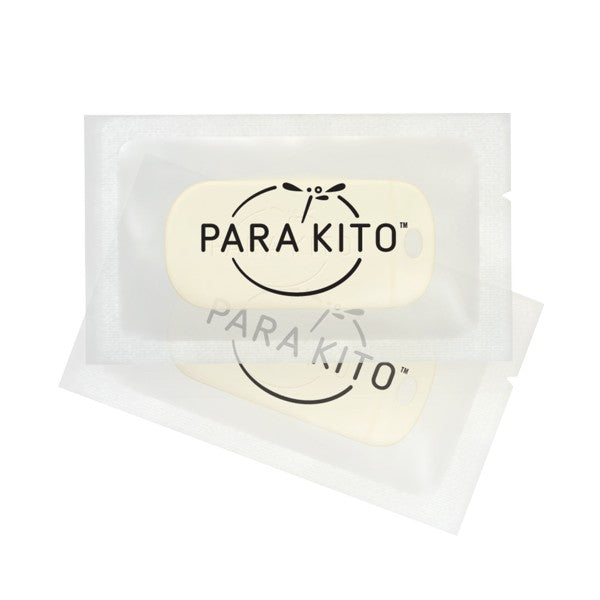 PARAKITO - Two Refill Pellets
给我们发送有关此产品的电子邮件
DESCRIPTION:
PARA'KITO® Refill Pellets release our unique cocktail of natural essential oils that mask your presence from mosquitoes, by interfering with their olfactive radar. 
This unique diffusion system is waterproof and therefore resistant to swimming. It provides a continuous mosquito protection, without direct contact with the skin and therefore perfectly safe, particularly suitable for children, pregnant women and sensitive people. The pellet fits inside the mesh pocket of PARA'KITO® Wristbands or Clips.
The patented DiffuControl-System™ technology, using notably vanillin, regulates the volatility of the essential oils impregnated in the PARA'KITO® pellets, enabling their sustained release 24 hours a day and continuous diffusion up to 15 days. 
FEATURES:
Continuous protective masking effect
All day, all zones, all climates
Up to 15 days of efficacy per pellet (2 Refill Pellets included)
DiffuControl-System™: sustained release technology 24 hours a day
The pellet is not in direct contact with the skin
For the whole family - Including sensitive persons, pregnant women and babies (out of their reach)
Waterproof