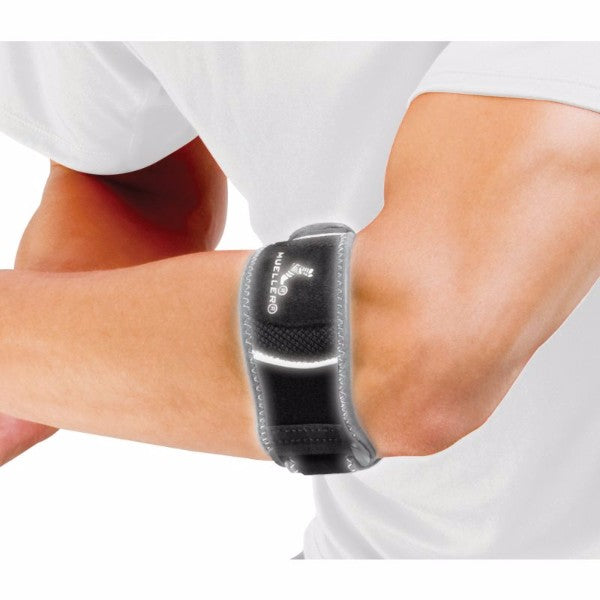 MUELLER - HG80 Tennis Elbow Brace
给我们发送有关此产品的电子邮件
The Hg80  Tennis Elbow Support is simply the most comfortable support you'll wear. The Mueller-exclusive HydraCinn  fabric is a high-performance, moisture-wicking material with an anti-microbial barrier.* Made from latex-free materials. Neoprene-free. Recommended for any activity involving a strong grip or strain on the forearm and elbow, including tennis and golf.
Instructions
*Loosen strap. 
*Slide brace on, center pad on top of forearm.
*Pull strap through plastic loop, and attach.
Care
*Hand wash in cold water with mild detergent. 
*Do not use bleach or fabric softener. 
*Rinse thoroughly and air dry.
Sizing
Measure around the elbow. One Size: up to 17" (up to 43 cm)
* The AEGIS Microbe Schield  antimicrobial treatment is intended to protect the brace against odor, staining and deterioration caused by bacteria and microorganisms. The treatment does not extend protection to the skin