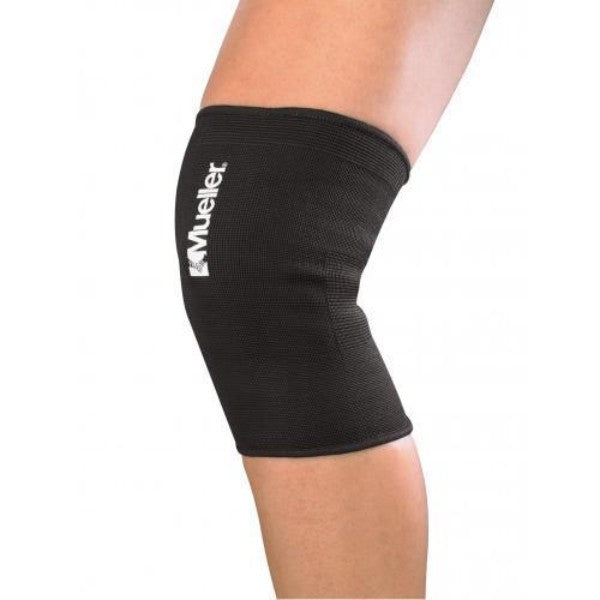 MUELLER - Elastic Knee Support
给我们发送有关此产品的电子邮件
This lightweight elastic knit provides firm support and maintains full range of movement for stiff weak or sore knees. 
The contour design helps prevent bunching and slippage to ensure a proper fit. The custom top weave also helps prevent rolling. 
Product Features 
Slip sleeve onto knee and adjust as needed for a comfortable fit.
Fits either knee

 
What size do I need? 
Measure around knee 
Small 12-14 in 30-35 cm
Medium 14-16 in 35-40 cm
Large 16-18 in 40-45 cm
XLarge 18-20 in 45-50 cm