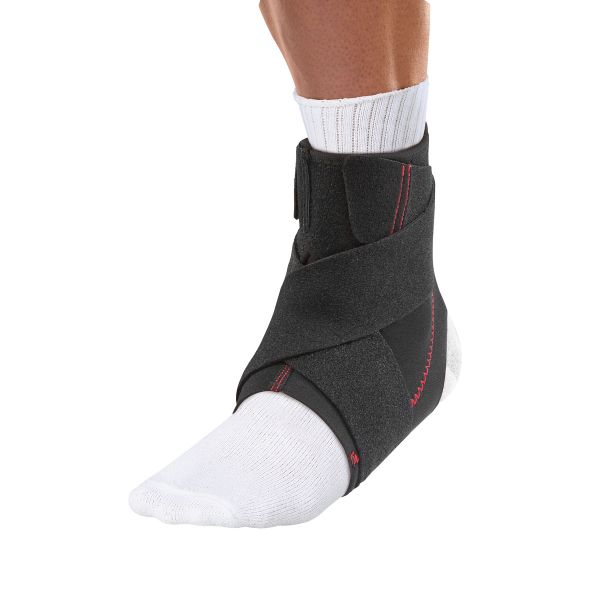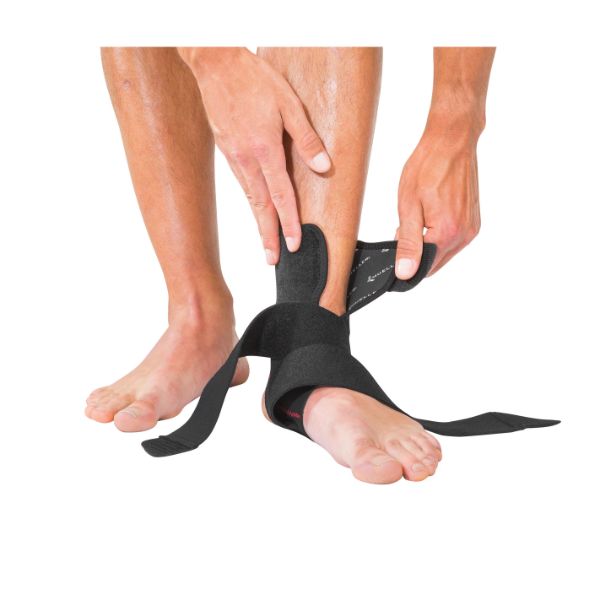 MUELLER - Adjustable Ankle Support
给我们发送有关此产品的电子邮件
DESCRIPTION:
Before you hit the court or run onto the field, strap on a Mueller® Adjustable Ankle Support. Its patented strapping system gives you all-game and all-day comfort and support. Soft neoprene blend retains your body heat for soothing warmth as you move. Recommended to help support weak ankles, sprained ankles or arthritic ankles. Antimicrobial treatment controls or eliminates odors.*

- Seamless edges provide extra comfort and help prevent skin irritation
- Patented criss-cross straps simulate taping and provide adjustable tension & support
- Top & bottom sectional design minimizes slippage and bunching
Instructions:
Place heel in round opening.
Fasten bottom section.
Fasten top section.
Criss-cross tension straps as shown.
Care:
Hand wash in cold water with mild detergent. Do not use bleach or fabric softener. Rinse thoroughly and air dry.