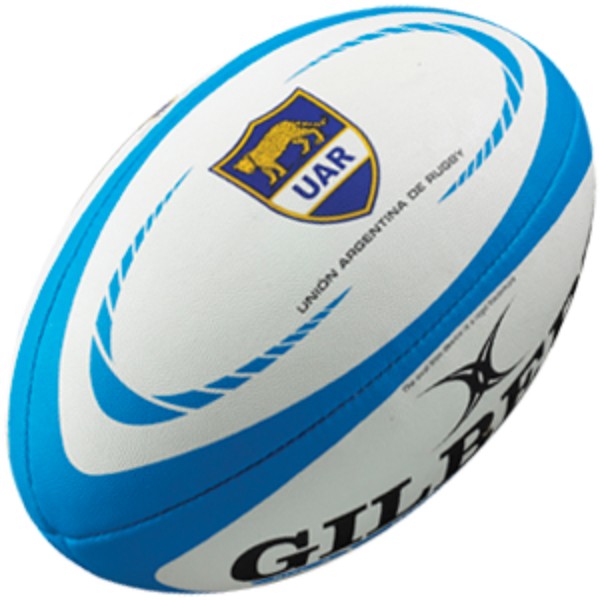 GILBERT - Argentina Replica Ball (Size 5)
给我们发送有关此产品的电子邮件
DESCRIPTION:
Gilbert has designed a full range of International Replica Balls for a huge selection of countries across the globe.
Introducing the Argentina Replica Ball. Modeled on the exact ball used in their international games, this replica ball is an ideal way to support your country in the lead-up to the Rugby World Cup 2019.
Argentina is currently ranked 10th in the world rugby rankings with the sport becoming increasingly popular. Playing in blue and white, Argentina has nicknamed the pumas and they saw their first championship match win in 2014 in the Rugby Championship against Australia.
Perfect as memorabilia for display, the replica range offers hand-stitched rugby balls all fitted with a synthetic latex bladder for excellent air retention. This guarantees the balls remain inflated for the maximum length of time whilst on display.
The Argentina Replica Ball makes the ideal gift for players wanting to practice their handling skills ready for training, with its standard grip and rubber compound surface this makes an excellent backyard rugby ball.
The Argentina Replica Balls are available in size 5.
Get yours now and show your support!