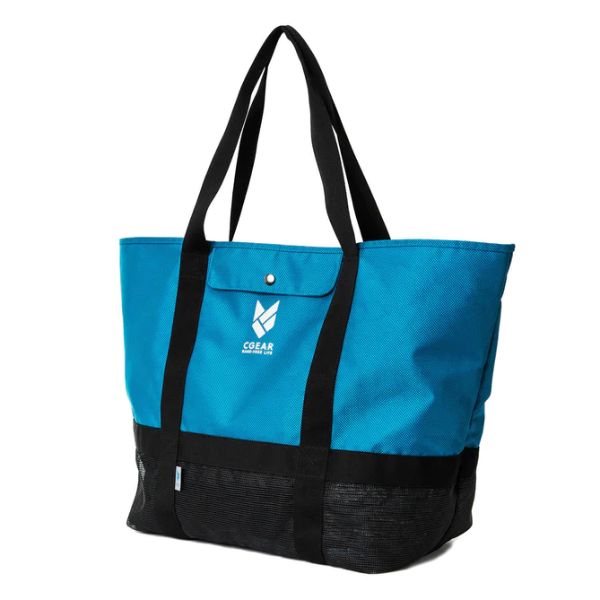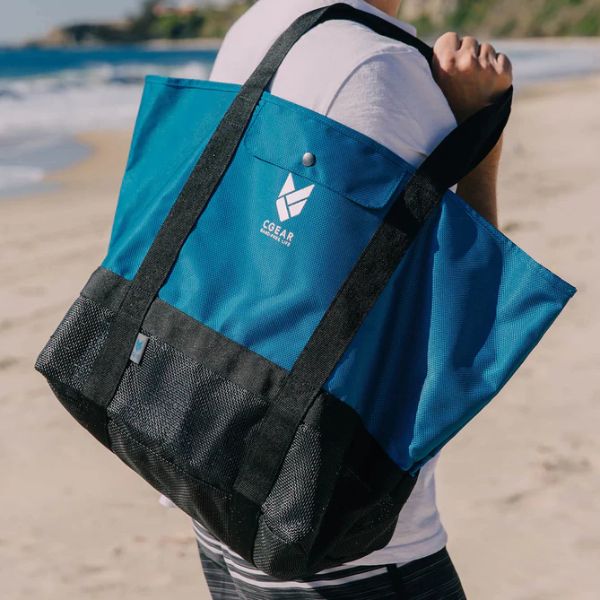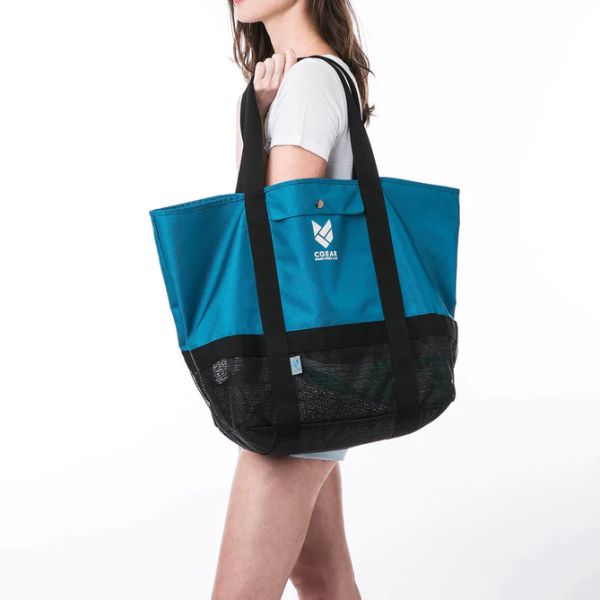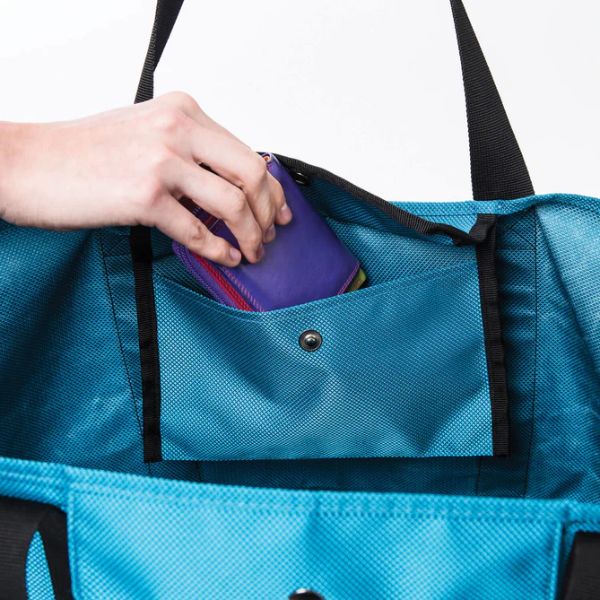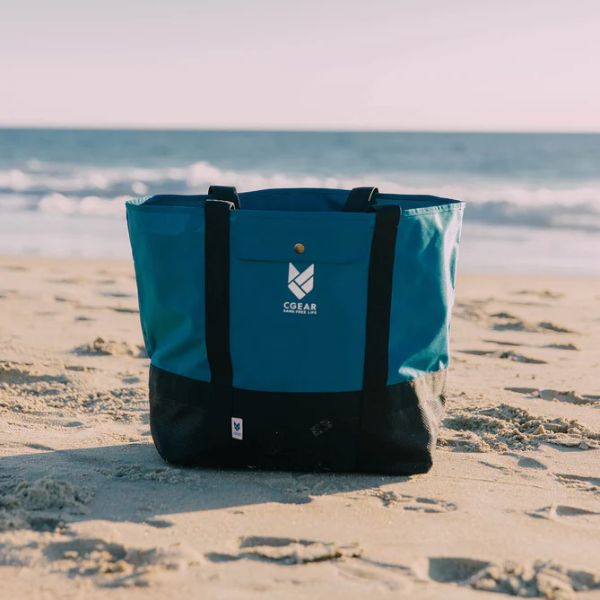 CGEAR - Nylon Sand-Free Tote (Blue)
给我们发送有关此产品的电子邮件
DESCRIPTION:
CGEAR's Nylon Tote features durable construction, all-day functionality, a classic beach style, and of course, the only sand-free technology on the market. Enjoying a sand-free life in a sand-filled paradise might sound too good to be true, but it's not. The secret is our patented, dual-layer weave, which forms a type of conveyor belt.
CGEAR Nylon Tote – This amazing tote combines a traditional open-top design with quality construction and the only patented sand-free technology on the market to provide you with the ultimate beach bag.
Two Convenient Pockets – The Nylon Tote features 1 sand-free and 1 solid button pocket, which are perfect for protecting phones, wallets, keys, sunglasses, and other beach accessories.
PATENTED TECHNOLOGY
As you walk, particles of sand, dirt, and dust naturally sift through the mesh-like fabric. Because the layers are staggered, sand can only go one way—out. That means when you set your bag down at the beach, sand won't come up through it. Don't spend less time cleaning up after the beach, spend no time. Toss sandy items in your bag and watch the sand fall back to the beach as you walk away. Simply THROW and GO! We use only high-quality materials in our designs.
For added durability, the Nylon Tote includes a nylon upper with reinforced box stitch seams as well as comfortable carrying handles and heavy-duty shoulder straps that run the full length of the bag.
SIZED TO YOUR NEEDS
Dimensions: 16.4" (H) x 26" (W) x 9.4" (D) 
Weight: 1.21lbs | 0.6kg
Perfect for carrying a CGEAR Sandlite Beach Mat – as well as towels, toys, refreshments, snacks, and more.
FEATURES
Sand-free (patented) weave tech
Water-Resistant
Mold-Free Material
UV Resistant