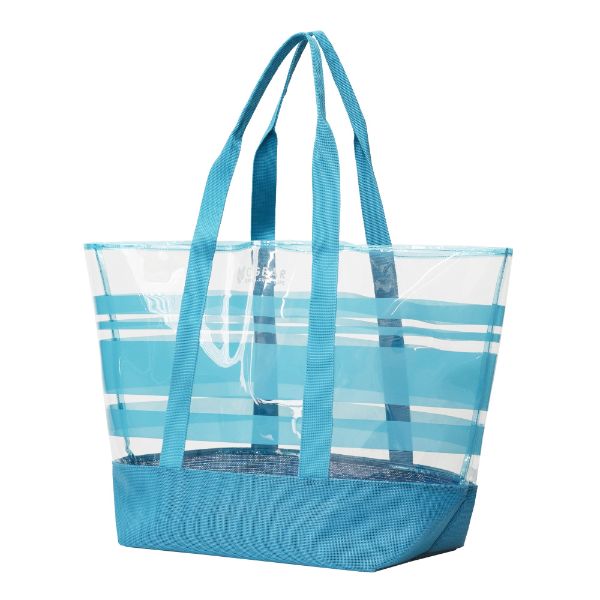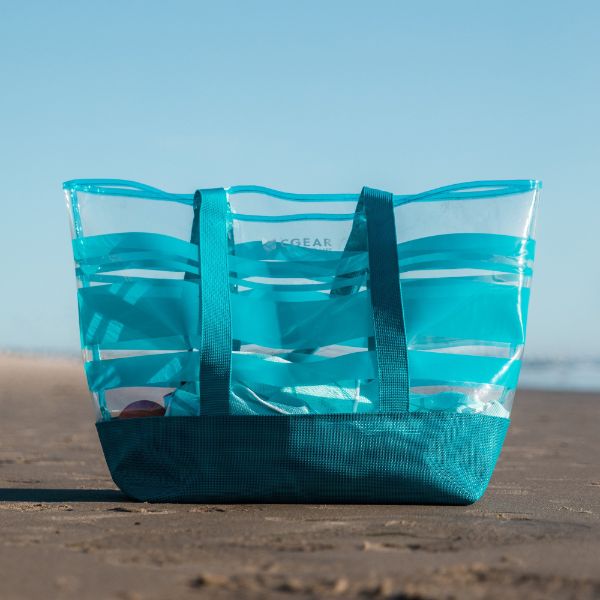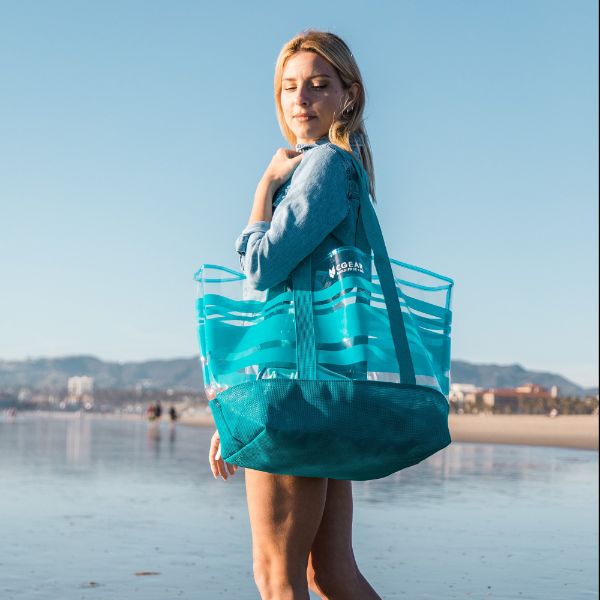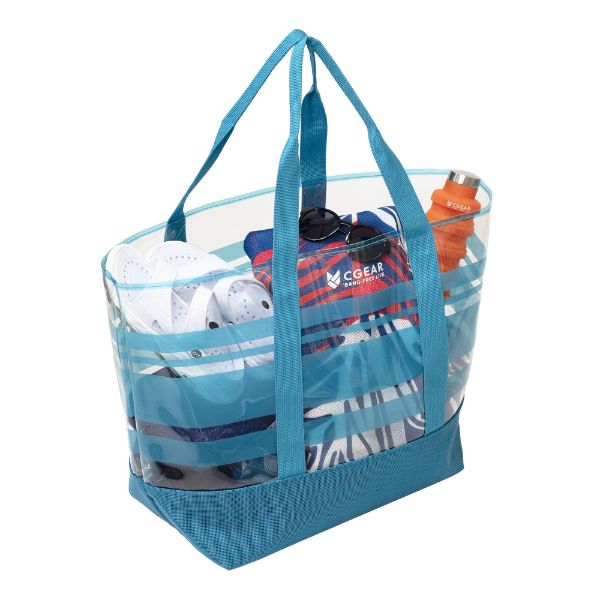 CGEAR - Clear Sand-Free Tote (Turquoise Stripe)
给我们发送有关此产品的电子邮件
DESCRIPTION:
Enjoying a sand-free life in sand-filled paradise might sound too good to be true, but it's not. The secret is our patented, dual-layer weave, which forms a type of conveyor belt. As you walk, particles of sand, dirt, and dust naturally sift through the mesh-like fabric.
CGEAR Clear Tote – This amazing tote combines quality construction, a timeless look, and the only patented sand-free tech on the market to provide you with the quintessential beach bag.
Convenient Open Top – The Tote I is clear and has large open top access that's perfect for protecting valuables and other beach accessories, while also giving you an easy way to see all the items you have inside.
PATENTED TECHNOLOGY
Using a sophisticated weave bottom, sand naturally sifts through the bottom of the bag as you walk and won't come back up when you set it down, making it virtually self-cleaning.
In addition to proprietary construction, the Tote I is made from durable, naturally water, stain, and UV resistant material to ensure years of beach-friendly service.
SIZED TO YOUR NEEDS
Dimensions: 15.5" (H) x 24.5" (W) x 9" (D)  
Weight: 1.15lbs
Perfect for carrying a CGEAR Sandlite Beach Mat – as well as towels, toys, refreshments, snacks and more.
FEATURES
Sand free (patented) weave tech
Water-Resistant
Conveinant Transparent Sides
Open Top Design