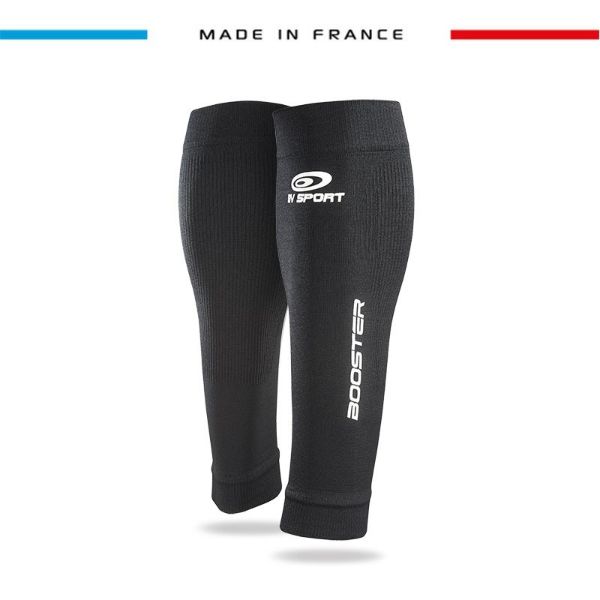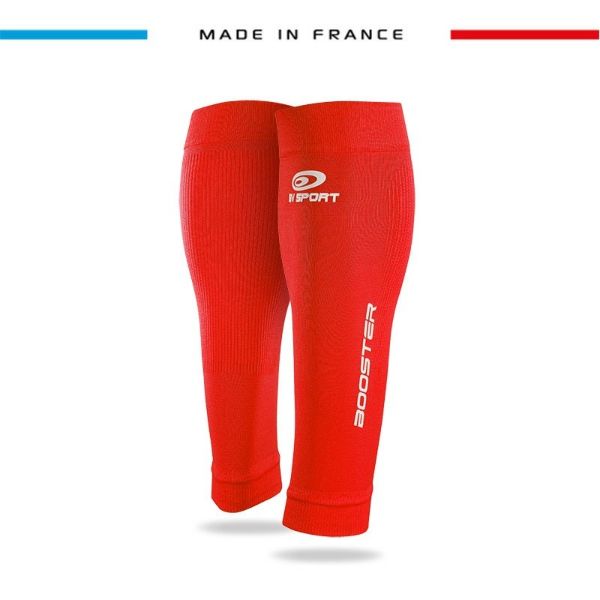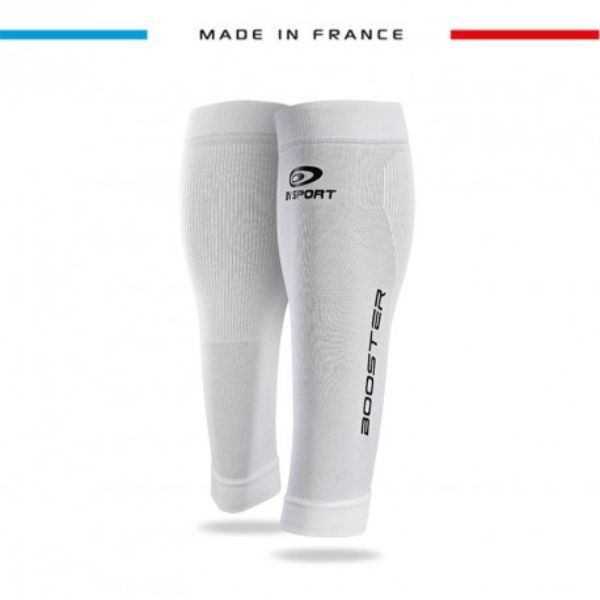 BV SPORT - Booster One
给我们发送有关此产品的电子邮件
DESCRIPTION:
The Booster sleeve was created in 2003 in collaboration with the medical staff of the French 4x100 relay athletics team and the doctors from the BV SPORT research and development centre. It is the result of a specific manufacturing technique for exercise that combines intelligent material with medical and scientific validations. Worn during exercise, this Booster compression sleeve enhances performance and reduces the risk of injury.
The Booster's action promotes the longitudinal action of the gemellus muscles and the soleus by reducing oscillatory motion and vibrations, which cause fatigue and muscle injuries.
During exercise, the progressive Compression effect of the exercise Booster (BV SPORT patent) improves venous return and promotes the oxygenation of the muscles, tendons and ligaments, thereby optimising performance. When worn regularly, the Booster sleeve delays the heavy leg phenomenon and significantly reduces the risk of cramps.
COMPRESSION SELECTIVE

Adapted pressure to the calf. Fast and effective elimination of toxins.

CALF SUPPORT

Reinforced knit at the calf. Improves muscular support at the calf and reduces parasitic oscillatory movements and vibrations, sources of muscular lesions and fatigue.

Wide Border


Helps prevent tightness whilst maintaining blood flow

ULTRA LIGHT

Optimal comfort

SCIENTIFIC CONCEPT

Our compression support ranges are manufactured using circular knitting machines. This technique enables us to control the pressure and cut more accurately.

MANUFACTURING ORIGIN : FRANCE
COMPOSITION : 79% POLYAMIDE / 21% ELASTANE
SIZE CHART: