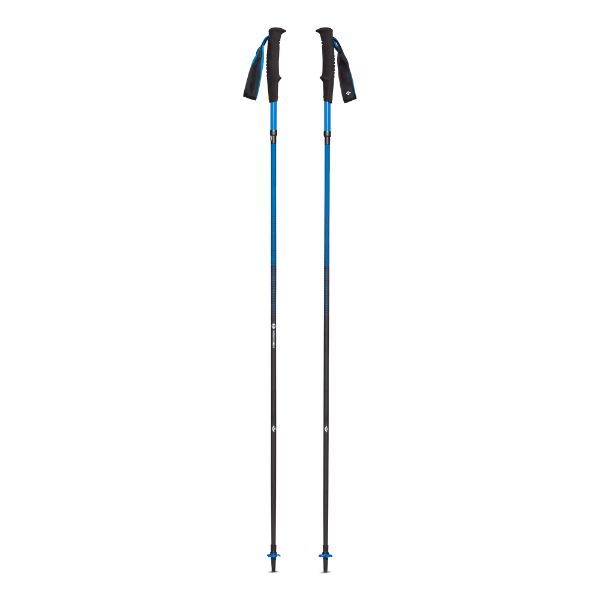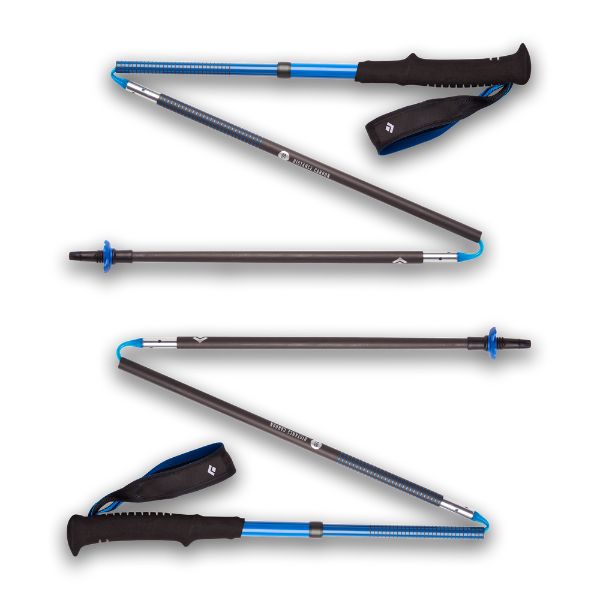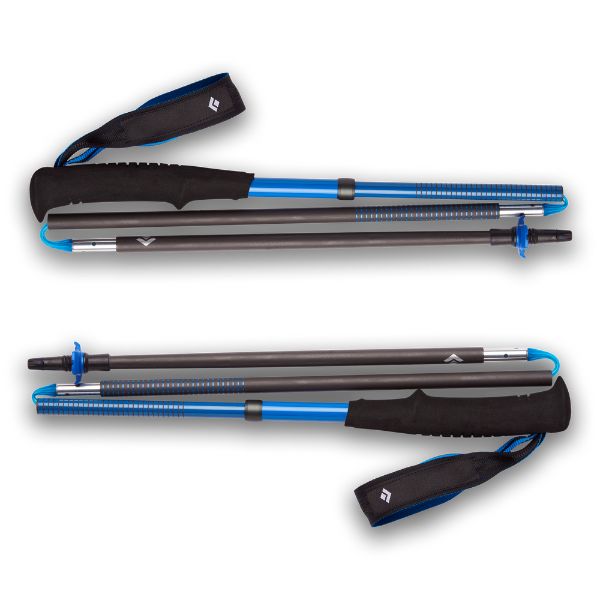 BLACK DIAMOND - Distance Carbon Z Trekking/Running Poles
给我们发送有关此产品的电子邮件
DESCRIPTION:
The Distance Carbon Z is our lightest Z-Pole engineered for those who travel fast. With 100% carbon construction, the Distance Carbon Z features a three-section foldable design that allows for fast-response deployment. We've slimmed down the diameter of the poles, shaving weight and bulk without sacrificing durability. Our lightweight and supportive Distance straps are breathable and moisture-wicking, and the ultralight EVA grip has just the right amount of comfort and non-scarring rubber Tech Tips round out this piece as the ultimate in a lightweight detail-driven pillar of pole technology.
100% carbon fiber shafts
Z-pole fixed-length construction with speed-cone deployment
Incredibly lightweight collapsible pole: 140 grams/pole (120cm)
Lightweight EVA foam grip and grip extension with a breathable, moisture-wicking strap made from recycled materials
Optimized joint support and stiffness for increased durability
Interchangeable tech tips compatible with both carbide and rubber tech tips included
Removable low-profile baskets for versatility
Z-Pole Snow Basket compatible
Unisex available in 110, 120, and 130cm lengths
Tech Specs:
Collapsed Length
[110 cm] 33 cm (13 in)
[115 cm] 37 cm (15 in)
[120 cm] 40 cm (16 in)
[125 cm] 42 cm (17 in)
[130 cm] 44 cm (17 in)
Series - Distance
Usable Length
[110 cm] 110 cm (43 in)
[115 cm] 115 cm (45 in)
[120 cm] 120 cm (47 in)
[125 cm] 125 cm (49 in)
[130 cm] 130 cm (51 in)
Weight Per Pair
[110 cm] 264 g ( 9.2 oz)
[115 cm] 272 g ( 9.6 oz)
[120 cm] 280 g ( 9.8 oz)
[125 cm] 288 g ( 10.16 oz)
[130 cm] 296 g ( 10.4 oz)>
Product Instructions - Cleaning
WARNING: This product can expose you to chemicals including Bisphenol A (BPA), which is known to the State of California to cause birth defects or other reproductive harm.