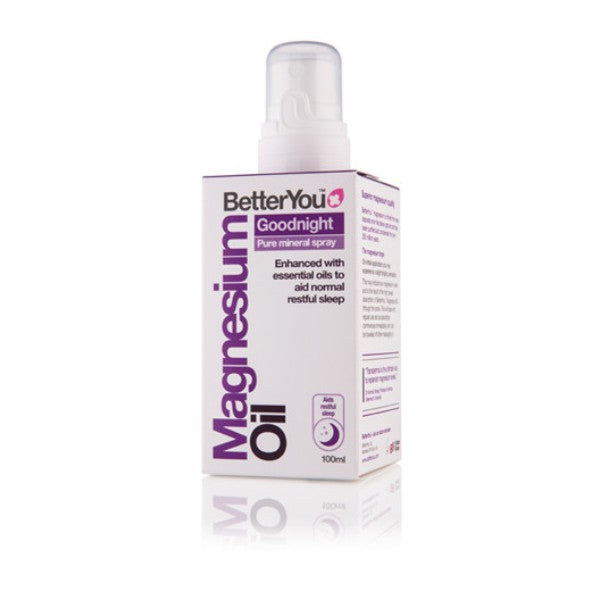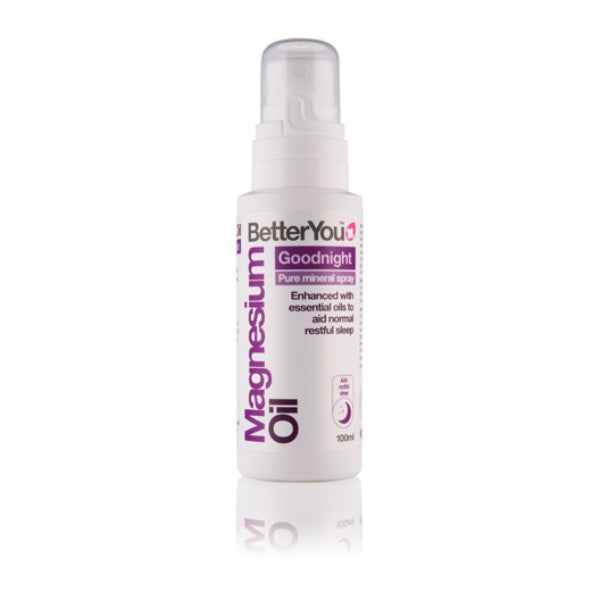 BETTERYOU - Magnesium Oil Goodnight Spray
给我们发送有关此产品的电子邮件
BetterYou™ MagnesiumOil Goodnight spray combines essential magnesium with Chamomile, Bergamot and Clary Sage.
Superior magnesium chloride quality
Used as part of your nighttime routine BetterYou MagnesiumOil Goodnight spray replaces magnesium lost through modern diet and pressured lifestyles.
10 sprays deliver a minimum of 180mg (51% RDA) of optimally absorbable elemental magnesium.